Blair A. Meads
NCLBGC Lic. #62339
Approx. Heated Sq. Ft. 3000
4 Bedrooms, 4 Baths,
1 Half Bath
$450,000
Includes House & Pool
House Address:
409 Da Vinci Lane,
Kitty Hawk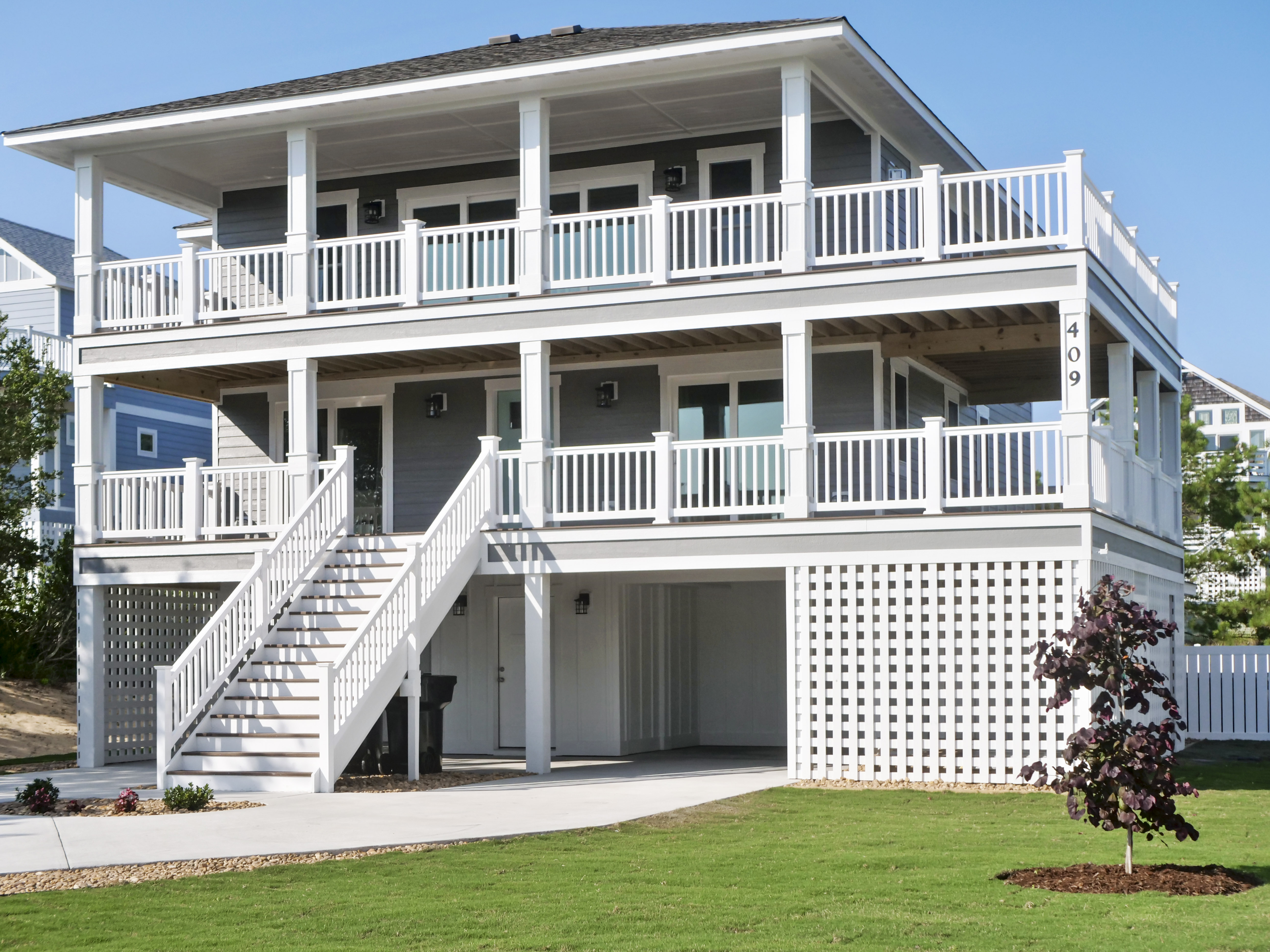 House Description
Kemp's Ridley Retreat is a 3000 sq. ft. home with 4 bedrooms and 4.5 bathrooms, a recreation room, pool, hot tub and much more! This beautiful open fl oor plan includes a top fl oor with sound views, large covered decks, and an elevator. With many more upgrades and professionally decorated, you will feel right at home upon arrival.
Builder Description
Reliant Construction has been serving Northeast North Carolina as a commercial and residential construction company in excess of 15 years. Managing member, Blair Meads, has experience working in the construction industry for over 20 years and he takes great pride in providing superior workmanship and unparalleled customer service to his clients. Blair's attention to detail and on -site management ensure that each project will run smoothly and be as stress-free as possible for his clients. Blair is a NCBI Accredited Builder.
Construction Acknowledgements
The OBHBA member companies include: 158 Construction Company, All Star Insulation, Atlantic Elevators, Audio Video Providers, Custom Kitchens, Florez Design Studios, Gulfstream Pools & Spas, Home Solutions of Carolina, International Tile & Marble, Kempsville Building Materials, Manteo Furniture & Appliance, Northeastern Marine Construction, OBX Air Pro's Heating & Cooling, Pace Home Interiors, Scott Garris Trim, Sherwin Williams of Kitty Hawk, and Soundside Plumbing Inc.
Contact Information
4275 Worthington Lane, Kitty Hawk, NC 27949
Phone: 252-2002-7007 Fax: 252-261-7608
Website: www.reliantnc.com
Email: bameads@yahoo.com