Welcome to the 28th Annual Parade of Homes
On behalf of the Outer Banks Home Builder's Association, we welcome you to our 28th annual Parade of Homes and first-ever Virtual Parade of Homes! This year's online experience will begin October 8, 2020 and will be available to view at your leisure for the next year. Each of the twenty homes will have an online interactive floorplan with panoramic 3D views of the property inside and out. This unique format allows you to plan your own personal parade of homes. In our virtual open house you will see some of the latest design trends from affordable living to luxury dream homes. Whether you are in the market for a new home, a home away from home or a rental investment, our showcase is designed to meet your needs. Not only does it feature some of the most innovative builders on Outer Banks but each home is built for families to enjoy for many years so special care is taken to withstand the elements.
The 2020 virtual tour will feature seventeen new homes to explore and three renovations located along our coastal area from Corolla to Frisco, as well as, over to the mainland of Currituck. We are especially grateful for our sponsors and builders for making our annual event possible during our current unusual circumstances. We hope that the beauty of our homes and expertise of our builders and associates will allow you to envision a happy, healthy future along the coast of our great State.
The OBHBA has a history of altruism in our community so in lieu of tickets this year we humbly request a donation to go towards feeding our community members at the local food bank and helping rebuild when Mother Nature pays a visit. Our organization is dedicated to making our entire community a place of neighbors and hospitality.
We hope you enjoy our 2020 Virtual Parade of Homes and look forward to working with you on your home soon.
Sincerely,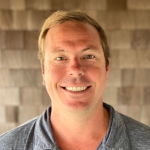 Vaughan Robinson
2020 OBHBA President
---
Welcome to the 2020 Parade of Homes! The Outer Banks Association of REALTORS® is proud to support this annual event. The Outer Banks Homebuilders Association is a strong business partner in our community. Their members strive for excellence and are dedicated to delivering the highest quality workmanship and great customer service.
This year's virtual tour proves to be even more fun and exciting than Parades in the past. I am confident you will be impressed by the expertise, style and custom touches of our local builders and vendors - all at your leisure, rain or shine with no traffic or parking issues to contend with. You can not only be part of the judging once again this year but can visit the homes over and over throughout the coming year.
The Outer Banks of North Carolina is a beautiful place to visit and live. As you visit the homes, take the time to see the uniqueness of each area. We truly have the perfect setting for your new home.
As REALTORS®, we are here to help you locate the perfect year-round home or investment opportunity and partner with a local builder to turn your dream home into a reality.
Enjoy the 28th annual Outer Banks Homebuilders Parade of Homes!
Sincerely,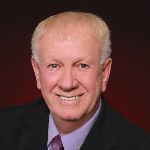 Jimmy Anderson
2020 President of the Outer Banks Association of REALTORS®