Welcome to the 31st Annual Parade of Homes
Welcome to the 31st Annual Parade of Homes!
On behalf of the Outer Banks Homes Builder's Association, we would like to welcome you to our 31st annual Parade of Homes. Each year this event is held over Columbus Day Weekend, and this year's event is Thursday, October 5, 2023, through Sunday, October 8th , 2023.  While we plan to continue a lot of the great traditions so many have enjoyed over the last 3 decades, we have also made a few changes that we hope will enhance your experience at the Parade this year! This year's event will allow you to tour each of the 9 homes entered by an in-person tour as well as 3 homes to be toured virtually. The in-person tours are located from Salvo on Hatteras Island back up to Corolla. You can visit each house between the hours of 10:00 am and 6:00 pm Thursday through Saturday. Our homes this year range in size from 1,505 sq. ft. all the way up to 14,500 sq. ft. so there will certainly be something for everyone to enjoy and explore! Tickets are on sale at www.obhomebuilders.org or you can also find them at many of our sponsor locations and at each home on the tour. Please visit our website for more information on the locations of the homes and other weekend events. We hope you enjoy our 2023 Parade of Homes, and we thank you for joining us at this year's event!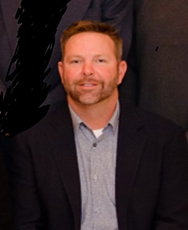 Blair A. Meads
2023 OBHBA President
---
I extend to you the warmest greetings as we come together to celebrate the 31st annual Outer Banks Parade of Homes! It is with immense pleasure and a sense of great pride that I, as the President of the Outer Banks Association of REALTORS®, welcome you to this extraordinary event!
Just like the tides that grace our sandy shores, the Parade of Homes has become a cherished tradition that flows through the heart of our community. Our partnership with the Outer Banks Home Builders Association continues to flourish, enabling us to present you with a showcase of homes that reflect the pinnacle of craftsmanship, innovation, and design.
As you explore these remarkable homes, each one a testament to the passion and dedication of our local builders, I encourage you to immerse yourself in the unique charm of the Outer Banks. Our coastline is more than a picturesque backdrop; it's a way of life that embraces serenity in the rising sun and marvel in the setting one. It's the spirit of community and the essence of finding your haven amidst the dunes.
For those of you seeking to turn this dream into reality, our team of Outer Banks REALTORS® stands ready to assist you. We understand that a home is more than pilings and framing; it's the place where memories are etched, and futures are shaped. With the guidance of a local REALTOR® and the expertise of our renowned builders, you can seamlessly transform your aspirations into a tangible piece of paradise.
Whether you're a seasoned resident or a first-time visitor, may this experience inspire you, connect you, and remind you of the sheer beauty that resides within our stretch of coastline. Thank you for joining us in celebrating the craftsmanship, the dreams, and the aspirations that bring life to every corner of the Outer Banks. Let's embark on this journey of discovery together.
Warm regards,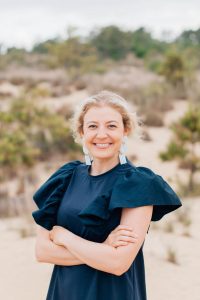 Natalie Painter
2023 President of the Outer Banks Association of REALTORS®
Real Estate Broker at Howard Hanna Outer Banks