Welcome to the 30th Annual Parade of Homes
Welcome to the 30th Annual Parade of Homes!
On behalf of the Outer Banks Homes Builder's Association, we would like to welcome you to our 30th annual Parade of  Homes. Each year this event is held over Columbus Day Weekend and this year's event is Thursday October 6, 2022, through Saturday, October 8th, 2022.
While we plan to continue a lot of the great traditions so many have enjoyed over the last 3 decades, we have also made a few changes which we hope will enhance your experience at the Parade this year! This year's event will allow you to tour each of the 11 homes entered from mainland Currituck in Powells Point through Kill Devil Hills, Kitty Hawk, Southern Shores and back up to Corolla. You can visit each house between the hours of 10:00 am and 6:00 pm Thursday through Saturday.
Our homes this year range in size from 550 sq. ft. all the way up to 14,500 sq. ft. so there will certainly be something for everyone to enjoy and explore! Tickets are on sale at: www.obhomebuilders.org or you can also find them at many of our sponsor locations and at each home on the tour. Please visit our website for more information on the locations of the
homes and other weekend events. We hope you enjoy our 2022 Parade of Homes, and we thank you for joining us at this year's event!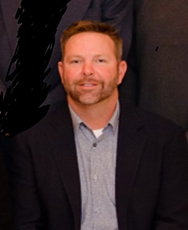 Blair A. Meads
2022 OBHBA President
---
Greetings and welcome to the 2022 Parade of Homes! The Outer Banks Association of REALTORS® is pleased and proud to support this annual event. The Outer Banks Homebuilders Association is a highly respected organization whose members are the best in the industry. Their talents, dedication to excellence and achieving the best for their clients are always the primary goal. The Parade of Homes showcases the expertise and style of our local builders. The quality and craftsmanship of these contractors always impress.
As you view these special homes in person, I encourage you to visit and enjoy all the Outer Banks has to offer. History and heritage abound, outdoor recreational activities, dining, shopping and activities all have a unique OBX flair. Our natural environment provides the backdrop to every setting. Owning a home here allows you to appreciate a peaceful sunrise over the Atlantic or a blazing sunset over the sound, a walk on the beach or to the top of a lighthouse, a chance to see wild horses play in the sand or dolphins play in the waves, any day of the week.
As REALTORS®, we have the honor of helping prospective owners find their dream home on the Outer Banks. I invite you to call a local REALTOR®, a trusted professional who will take pleasure in guiding you though the great showcase and wonderful assortment of homes in this year's Parade of Homes. Working with a REALTOR® and a local builder - those that know the Outer Banks firsthand - you can make the dream of owning a home in the Outer Banks a reality!
Thank you for participating in the 30th Annual Parade of Homes!
Best wishes,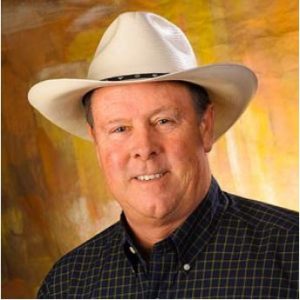 Doug Brindley
2022 President of the Outer Banks Association of REALTORS®