Travis Costin
NCLBGC Lic. #68905
Approx. Heated Sq. Ft. 550
1 Bedrooms, 1 Bath
$220,000
Includes House only
House Address:
4425 Ridge Rd.
Kitty Hawk
House Name
Tiny House of Kitty Hawk Reserve
House Description
This small home was a fun project custom built for owners Amy and Chris. There are many details in this home. The simple design with numerous windows from Pella allows natural light and views of Kitty Hawk Reserve. Vaulted ceilings with exposed wood beams make this space feel bigger. Spray foam installed by All Star aids in lowering the energy cost to condition. The kitchen features custom Cabinets by Cozy located in Kitty Hawk. The bath features custom tile work from Beach House Flooring including a luxury shower for this size of a home. The back porch shares a space for an outdoor shower and access to the hot tub. Ask Costin Creations today about similar house packages.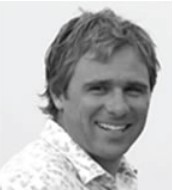 Builder Description
Travis Costin strives to bring dreams to reality by getting to know his clients and working closely with them throughout the process. Travis has an exceptional reputation with building and re-modeling, using a hands-on approach to provide extra attention to detail. Travis has extensive experience with coastal environments, combining time-proven and modern materials and methods to provide the client with the best quality and finished product. Travis is personally involved with every project and is available to answer questions as they arise, making himself available for on-site meetings, phone calls, and emails. Personal detail, quality and value are the goals to which Travis is committed.
Construction Acknowledgements
It is our pleasure to recognize and thank our team of vendors and subcontractors whose skill and expertise allow us to deliver a quality home every time. Special recognition to fellow OBHBA members include: All Star Insulation, BRS Electrical Services, Cozy Kitchens Group, Beach House Flooring & Tile, Kellogg Supply Co., Kempsville Building Materials, Pella Window & Door, Pipeworks Plumbing LLC, and Sherwin Williams of Kitty Hawk.
Contact Information
102 Scarborough Lane, Duck, NC
Phone: 252-202-1303
Website: costincreations.com
Email: info@costincreations.com