CMI Design Studio
NCLBGC Lic. #87620
Approx. Heated Sq. Ft. 14,500
12 Bedrooms, 19 Baths,
3 Half Baths
$12,500,000
Includes House, Lot, and Pool
House Address:
890 Lighthouse Dr.
Corolla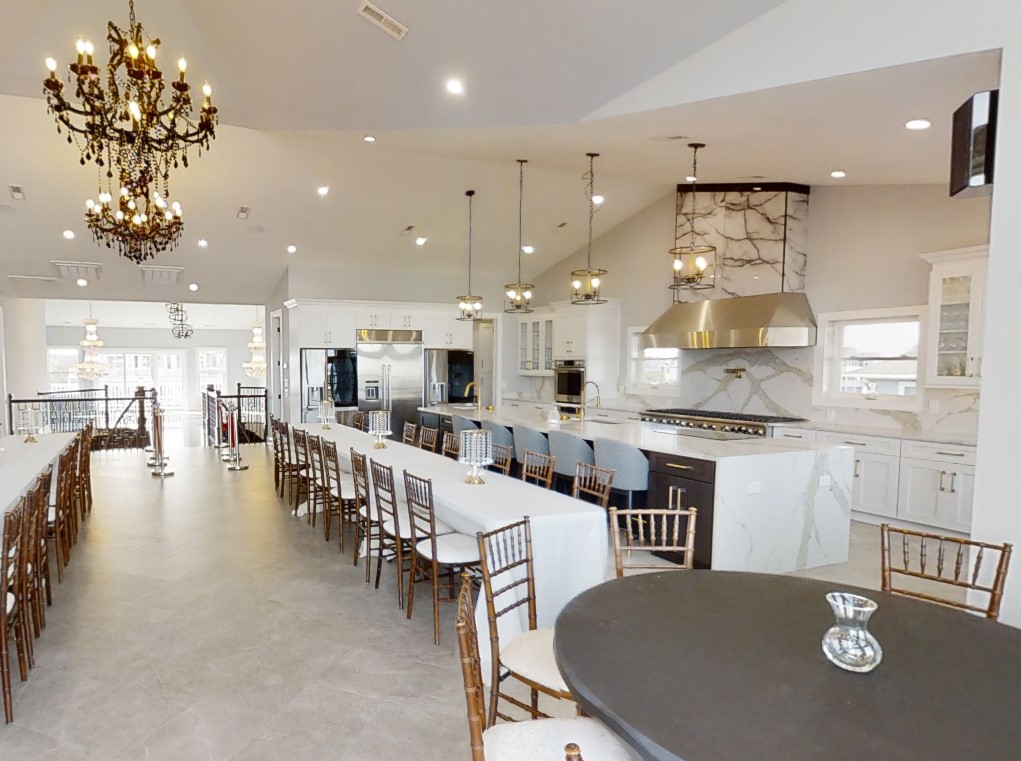 House Name
The OBX One
House Description
The OBX One is a one-of-a-kind wedding venue located in the charming community of Corolla, NC. This luxurious property boasts state-of-the-art technology and energy-efficient features that are unparalleled in the area. With its fully automated systems, spacious bedrooms and bathrooms, and elegant marble floors, this venue is fit for royalty. The expansive backyard is perfect for hosting events, with multiple bars, fire fountains, hot tubs, a heated whirlpool and fire pits, it offers a unique experience for your guests. There is nothing quite like The OBX One in Corolla, NC.
Builder Description
CMI Design Studio is a custom home builder that focuses on unique homes that are technologically advanced and environmentally friendly. The company was formed in 1989 and is based in the metropolitan Washington DC area. Through the years the company has grown from renovations, additions, to building entire structures. They are licensed in NC and VA to build without any limitations. In the past year, CMI has become a prominent name in renovations & additions in the Outer Banks.
Construction Acknowledgements
The OBHBA member companies include: Atlantic Elevators, CMI Design Studio, and Etheridge Construction Company.
Contact Information
43760 Trade Center Place Sterling, VA 20166 Unit 155
Phone: 703-433-2122 Cell: 703-929-7977
Website: www.cmidesignstudio.com
Email: cmidesignstudio@aol.com